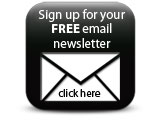 Brand Manager – Cambridgeshire – £ 50,000 (AE1798)
Marketing
An exciting and stimulating opportunity to join an award-winning skincare brand, where you will lead the brand into a new phase of growth
Do you have an outstanding track record as a knowledgeable brand manager in the beauty market?
This is an exciting and challenging opportunity to join an award winning skincare brand, where you will lead the brand into a new phase of growth.
Versatile qualified with an entrepreneurial approach, this role will allow you to fully own the brand while continuously planning, evaluating and improving the brand's strategy.
Using your proven track record in all elements of branding, you will lead the business development of the brand.
You will monitor product performance and analyze its impact on consumer needs, changing brand strategy to target certain consumers and achieve profitable growth.
By working with cross-functional internal teams, you'll rely on your concise communication and presentation skills to make meaningful contributions to standard business processes.
You will take a collaborative approach to this role, providing support in multiple areas while guiding and monitoring products from concept to shelf.
This role requires a real passion for the beauty market, as you will work closely with the creative and R&D teams to develop a pipeline of ideas that stimulate NPD and result in greater competitiveness in the market.
You will always have an eye on market trends, consumer markets and competitor activities to identify opportunities on a national and international basis.
It is a fantastic opportunity to join this innovative company where your hard work and leadership will be rewarded.
Send your CV to [email protected] or contact:
Heidi Bannister 01183 778 393/07747 792 272 / [email protected]
Ana Filipa Calado 07792 958 152 / [email protected]
Joseph Bannister 07393 818 620 / [email protected]

Featured Companies